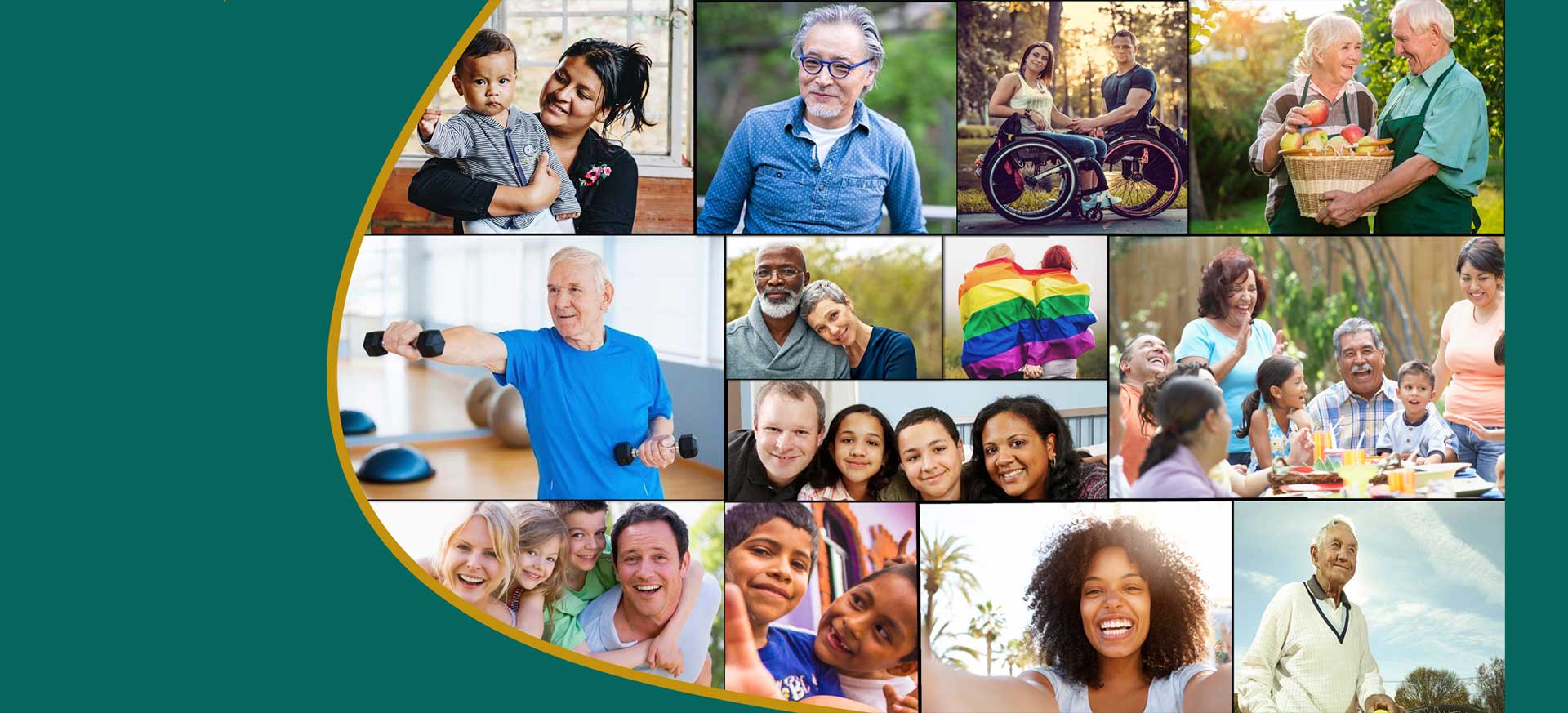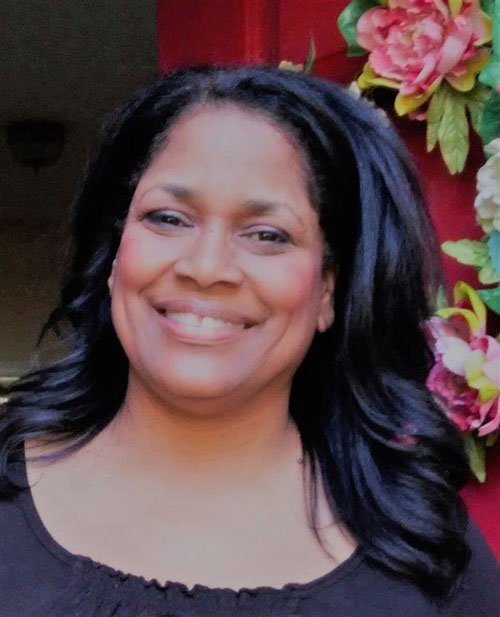 Dear Colleagues,
Many things have changed for our county since the Sonoma County Department of Health Services (DHS) launched this strategic plan in 2019. We have faced additional wildfires and floods, a historic pandemic, and increased calls for awareness of and accountability for racial inequity. During this unprecedented time, DHS has continued to work to ensure that all Sonoma County residents have equitable access to the resources and supports they need for optimal health and well-being. Doing so has necessitated great degrees of creativity, flexibility, and humility as we continue to strive toward our vision of healthy people in healthy communities in new and unimagined ways. I am immensely proud of our staff and our community for continually rising to these new challenges and their unwavering commitment to serving our community and to exemplifying DHS values of equity, collaboration, and excellence.
As we transition into supporting COVID-19 as an endemic part of our daily lives, we know we will have to remain on alert and adaptable. We are also excited to refocus our energy on the core services and programs of DHS and the operations that support them. This will mean recommitting ourselves to the goals, objectives, and strategies laid out in this strategic plan. While we have never lost sight of these goals, we are eager to once again center and uplift them in our core and essential services and to do so with the knowledge and insights gained over the last few years.
The latest Portrait of Sonoma County reveals that our community has much work to do if we want to have a meaningful impact on inequities in our county. DHS knows that our journey will include ensuring that every person in our county is able to secure needed mental health, substance use, and physical health services as well as healthy built-environments and resilient communities. We are committed to redoubling our commitments to strengthening our community's assets across all of these dimensions. All of us in DHS—Administration, Behavioral Health, and Public Health—working together along with our partners, stand committed to providing programs and services that best serve the needs of all people in Sonoma County.  When we work together, we win together! Our strength is in unity and not in discord. As we come together to work through these challenges together, we win for our clients, we win for our providers, we win for our community, we win for our department, and we win for each other!
Sincerely,

Tina Rivera
Our mission statement articulates our purpose and unique role in the community. All of the work of DHS supports our ability to achieve our mission.
Promote, protect and ensure access to services to support the health, recovery and well-being of all in Sonoma County.
Our vision describes the ideal state of our community.  It helps remind us of where we are trying to go and the bold steps needed to achieve it.  
Healthy people in healthy communities.
Our Values are the shared belief that drive how we do our work. They shape our culture and identity as a department, and support our collective progress towards our vision.
Excellence
We strive to create a culture of learning, innovation, and data-driven practices to guide our internal operations, improve performance, and build staff expertise.
Collaboration
We engage and work collaboratively with partners, communities and staff to maximize our impact in Sonoma County.
Equity
We work to ensure fairness, compassion and social justice to reduce health disparities.
Goals, Objectives & Strategies
This Strategic Plan identifies three goals that are bold, relevant, and consistent with DHS's long-term vision. We have also identified specific objectives and strategies for each goal that we will strive to achieve over the next three to five years. We have identified the most effective strategies for moving the needle on each of our objectives.
Goal One
All residents and community environments are healthy and safe
Objective One
Improve quality of life outcomes
Strategies
Advance cross-sector partnerships, networks, collaboration, and community engagement to improve community and individual determinants of health
Develop collaborative approaches to assure healthy early child development and mental health prevention
Objective Two
Improve community-wide capabilities to facilitate recovery and resiliency
Strategies
Strengthen emergency preparedness capacity
Support Office of Recovery and Resiliency Safety Net Recovery Plan
Goal Two
Individuals, families, and communities access high quality and coordinated services for health, recovery, well-being, and self-sufficiency
Objective One
Increase access to safety net services
Strategies
Strengthen coordination of services with emphasis on high-need residents
Implement data-driven technology solutions to inform care coordination
Objective Two
Improve community-wide capabilities to strengthen Public and Behavioral Health infrastructure
Strategies
Prioritize and implement core Public and Behavioral Health services
Identify and fill gaps to secure Public and Behavioral Health systems
Goal Three
The Department of Health Services is a high achieving, high functioning organization
Objective One
Build a highly competent, effective, and engaged workforce
Strategies
Promote and support staff well-being and engagement
Improve communication and collaboration
Objective Two
Improve community-wide capabilities to increase the effectiveness and efficiency of DHS administrative functions
Strategies
Modernize and simplify administrative processes and technologies
Improve integrity of operations
Advance systems and processes for planning and evaluation
Processes
In 2016,  DHS began the process of building its strategic vision and plan for enhancing health and well-being over the next five years. The process included the following steps:
Our Planning Process
Following the Sonoma Complex Fires of October 2017, the Department took a brief pause in our strategic planning process in order to respond to the emergency health needs of the community. To identify and respond to these needs, DHS developed a new 18-month recovery plan with short- and medium-term objectives and strategies that focused on the safety net needs and community resiliency.
In January 2018, DHS resumed the strategic planning process and focused on how we could integrate the recovery and resiliency priority work with the broader strategic aims of the Department. The plan before you is a reflection of the successful integration of the pre- and post- fire goals, objectives and strategies into this single five year strategic plan.
Conducted stakeholder interviews with local, regional, and state health leaders to gain input on the strengths of Sonoma County DHS.
Completed an analysis of the Department's strengths, opportunities, aspirations, and results (SOAR).
Engaged staff through a Strategic Planning team and Managers and Supervisors meetings.
Revised the DHS Mission, Vision, and Values.
Reviewed relevant documents to inform understanding of current federal, state, and local conditions as well as context, challenges, and opportunities.
Considered lessons learned on strategic planning from other health departments.
Conducted a landscape scan of relevant policies, principles, and plans.
Work Plan
Our work plan will be added shortly!
Sonoma County Cares
There are many voices in Sonoma County, and you can rest assured that we are listening to all of them.
Participants & Acknowledgements
Over the past two years, the Sonoma County Department of Health Services jointly created our Department's Strategic Plan with a number of staff and partners. We gathered critical feedback from staff at all levels and from all disciplines within our department, as well as from partners and stakeholders.
In particular, we would like to extend our gratitude to the following DHS contributors for their insight and recommendations:
Julianne Ballard
Ellen Bauer
Katie Bivin
Susan Castillo
Carla Denner
Jim Dentoni
Angie Dillon-Shore
Kelly Elder
Karen Holbrook
Casi Jewett
Michael Kennedy
Jamie Klinger
Rohish Lal
Jen Lewis
Linda Low
Brian Mahoney
Nora Mallonee Brand
Karen Milman
Kelley Ritter
Tanya Narath
Allen Nishikawa
Selena Polston
Barbie Robinson
Wendy Sanders
Karin Sellite
Rod Stroud
Ken Tasseff
Brian Vaughn
In addition, we would like to thank the following community stakeholders who provided feedback:
Dr. George Flores, The California Endowment
Liz Gibboney, Partnership HealthPlan
Howard Himes, Napa County Health and
Human Services Agency
Dr. Mary Maddux-Gonzalez, Redwood Community
Health Coalition
Dr. James Neel, St. Joseph Health
Mary Szecsey, West County Health Centers
Michael Stacey, Solano County and Bay Area Regional Health Inequities Initiative (BARHII)
Dr. Matt Willis, Marin County Public Health